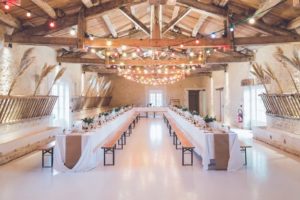 The wedding industry is evolving and experiencing a lot of growth when it comes to décor. While some ideas are going out of fashion, others are making a comeback from the past. Choosing the best wedding décor can be the most stressful part of planning for the big day. 
Since they are personal affairs, no one approach applies to all weddings. However, there are décor trends that you can borrow from other couples and customize to fit your style. 
Here are some of the trends that will be a big hit going into the year 2020. 
1. Use of Coral
Coral as a color has become one of the new wedding trends. It adds a new twist to weddings by adding life to wedding themes. It stood out as the Pantone's color of 2019, and as it is, it will cross over to 2020 as one of the most popular wedding theme colors. 
As a vibrant and buoyant color, it can match almost all types of settings, whether indoors or outdoors. It also seamlessly matches the bridal party attire, the cake, and entertainment. Coral is also an excellent choice for a variety of wedding themes ranging from vintage, modern, or even rustic.
Having flowers in this color can be quite helpful in pulling off the idea of a coral-colored wedding. Finding bridal attire in this color should also be relatively easy. 

2. Floral Decorations All The Way
One of the current trends that will live into 2020 is the use of elegant floral styles. The idea is to incorporate textures and little details that reflect the personality of the couple and family. While using floral decorations, the décor can easily be customized into ruffled or fringed textures.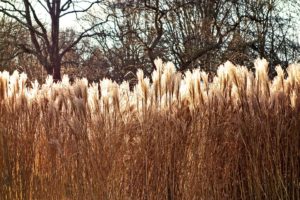 As part of floral decorations, pampus grass has become a popular choice for decoration. It works well for lounges, aisle décor, and tablescapes, and the secret is to avoid overdoing it. 
3. Going Green
Eco-friendly wedding themes are on the increase, informed by the need to reduce the carbon footprint. Eco-friendly wedding décor ideas include choosing a nature-friendly venue.  A place that is naturally endowed with live flowers and green scenery will require less synthetic décor. 
If you must incorporate your own décor ideas, adopt more ecological approaches. Choose to use flowers that have been grown organically. Instead of using electricity for lighting, use solar panels at the venue. For your wedding cards, use recycled seed paper and reduce the amount of printing you do.
4. Table Setting
The way food is served at weddings is a trend that is changing. One concept that is gaining momentum is grazing tables. These refer to areas full of a mix of sweet and savory snacks. The idea is to keep the guests encouraged to come back for more servings if they like.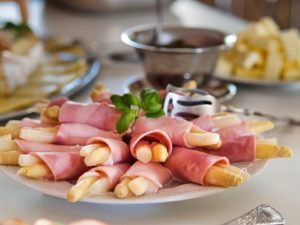 This is one area where the green concept can easily pull through. The caterers are challenged to source for more local and organic produce for the grazed tables. They also are coming up with more creative ways of utilizing the vegetarian menu for a "farm to table" experience. As for the drinks, brewing some wine and having it delivered in real bourbon barrels is a significant trend.  
5. Wedding Hairstyles
Although not directly related to décor, how the bride and her maids look is also crucial for the big day. Hairstyles dictate how well you pull off the wedding theme, especially boho and rustic weddings. Among the popular hairstyle trends, this year are half ups half downs, French braids, and all types of braided hairstyles.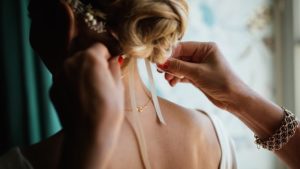 Hair accessories have also been part of the picture. Large flowers, hairpins with flowers, or hairlines are simple ways to add style to the different hairstyles. For something simpler, go for a sleek ponytail or trendy mermaid hair coloring.
Take Away
Wedding decoration styles come and go, but some are here to stay. This year has seen the entrance of décor ideas that will last long into 2020 due to their elegance. Most of them are inspired by the need to do things differently and ditch tradition. 
One of the trends has to do with color. Coral is the one topping the list as there is just so much it can blend with effortlessly. Other trends have to do with food arrangements, wedding hairstyles, and utilization of eco-friendly concepts.
Don't limit yourself to these ideas. With creativity, you can come up with an idea which people will borrow and celebrate in the coming year.  
Guest Post by Ashley Lipman, Content Marketing Specialist
Ashley Lipman is an award-winning writer who discovered her passion for providing knowledge to readers worldwide on topics closest to her heart – all things digital. Since her first high school award in Creative Writing, she continues to deliver awesome content through various niches touching the digital sphere.