A Modern Twist on Wedding Traditions
In the 1800's, wedding ceremonies were mainly conducted in churches followed by a small reception at the bride's parents home.  In the early 1900's, sleeveless dresses would have been considered inappropriate, but anything goes today.  Every decade wedding traditions tend to evolve and customization is the key for couples today. This is getting harder with todays busy lifestyle. We have listed a few ways to shop for your wedding online.
The Bling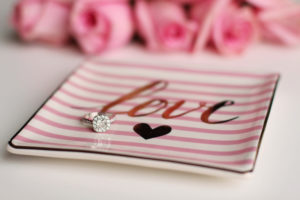 Ohhh… the ring shopping!  While this is an exciting time for the ladies (I mean you get to go ring shopping, what is there not to like), you should also consider online shopping too!  Cutting out the middle man, you can get fantastic quality at phenomenal prices. Be sure to check out Blue Nile Wedding Ring Options.
Suit and Tux Rentals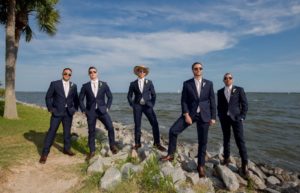 Did you know you don't even have to leave your home to rent your wedding attire?  Yes, you heard me right.  This is a great way to ensure the bridal party has that great look, even when they live all across the country. Be sure to check out Generation Tux and contact us for your discount code.
Centerpieces and Décor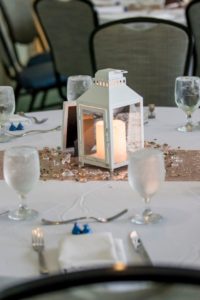 I'll bet the first place you look to get wedding décor idea's is Pinterest.  Well, if you haven't seen the show "Nailed It", you may want to consider watching!  While many of the decorations look wonderful, implementing them can be a challenge.  In addition, after your wedding, what do you do with your decorations?  Many try to sell them, but that too can be a challenge, not to mention all of the time that went into buying the supplies and making the decorations.  We recommend renting your décor centerpieces or purchasing floral for your big day.  Don't know what to do with all of the floral after?  Be thoughtful and ask your wedding planner to donate it to a local retirement/nursing home.
Let us help you take care of your wedding for you. Be sure to check out our Charleston Wedding Packages that can be customized to fit all of your needs.